Inductees
2000 Era
1990 Era
1980 Era
1970 Era
Listed by:
Season joined, or the part of a season joined.
Alphabetical by last name.
RIP is deceased, Rest in Peace.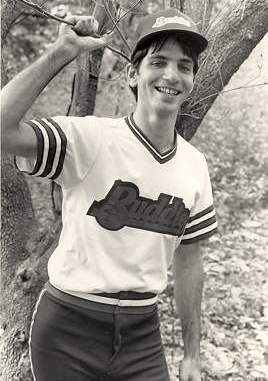 Inductee: Gary Brenner
Member Since: 1983
Inducted: 2005
Recognized as one of the best pitchers and fiercest competitors in the country, Gary is also known as a gentleman and friend to all in the League. Many praise his talents and accomplishments, but the reality is that beyond his parents; Elaine and Herb, he truly credits the BSL for his success and cherishes all BSL members - past and present - as family.
Player
Teams: Fritz (22yrs), Buddies (1st team-3 yrs)
Awards:

Most Valuable Player - Div.I '83
Best Defense - (1 yr)
Team MVP - (several)
Div. I Rudy Becerra Sportsmanship Award - (1 yr)
NAGAAA Hall of Fame Member - Inducted 2003
18 League Championships:
1st place: Fritz (Div. I) '86, '90-'00, '02-present, Buddies (Div. I) '84
2nd place: Fritz (Div. I) '87&amps;'01, Buddies (Div. I) 3 times during '80s
24 World Series Appearances: '84-present
Best finishes:
1st place: '92 Los Angeles, Fritz (Div. A)
2nd place: '93 Philadelphia, '94 Nashville, '98 Atlanta Fritz (Div. A)
3rd place: '84 Houston Buddies (Div. A)
Tournament Appearances, (many):
Best finishes:
1st place: Toronto, San Francisco, '90 Chicago, Minuteman Classic Boston, Houston (tie), New York, Pittsburg, Palm Springs, Ft. Lauderdale, Tampa, San Diego, Washington D.C.
2nd place (many): Toronto, Birmingham, Houston, Minnesota, Phoenix, Norfolk, San Francisco (twice)
4th place: '91 Minuteman Classic Boston, '90 Gay Games Vancouver Fritz (Div. A)
BSL Team Play outside League/NAGAAA:
'83 BSL All-Star vs. Boston Police on Pride Day - Champions
Mayor's Cup - BSL All-Star Team player (9 yrs during the '80s), Champion (1 yr)
Tournaments: Lynn MA - 2nd place with Fritz, Brockton MA, Reading MA, Whitman MA with Fritz
It was a "night to remember" when I was enjoying a drink at the old Buddies club in 1983 and saw my favorite bartender, Gary Staples, wearing a softball uniform! Many years later, not only has my favorite bartender been my coach, mentor and Hall of Fame first-baseman, he is my dearest friend. Over the years, I've also had the privilege of playing for one of the best coaches in the country, Bob Burnham, and with so many great teammates that have made my career so memorable.
I have been blessed with two special parents, Herb and Elaine, who not only accept my lifestyle, they embrace it. They enjoy watching the games at the field and take even more pleasure meeting afterwards at Fritz for the camaraderie and perhaps a drink or two. They especially look forward to seeing Bill Svetz who has become so much more than a sponsor. Bill is one of the most hard- working, generous, and caring people that I know. But more importantly, he has become a very close family friend that is always there to offer support, advice and comfort.
I have been further blessed by the Beantown Softball League allowing me to be a part of its family. A strong family offers shelter, encouragement, guidance and love. The league has helped me grow physically, emotionally, and socially allowing me to be who I am. I have made life-long friends and have had many treasured experiences on and off the field. But most importantly, the Beantown family has given me what my family gives me- respect and unconditional love, and I will be forever grateful!