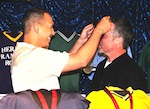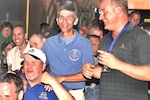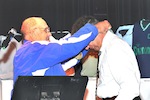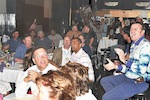 Induction Event
presented by the BSL Hall of Fame
When?
Every year on the 2nd Saturday of May, 6:00-8:00pm
Where?
Club Café, 209 Columbus Avenue, Boston.
The club transforms itself into a BSL "museum of memories" for the annual inductions!
Who?
Inductees:
BSL members (current, former, retired) who were nominated for induction in the current year and received two thirds of the votes cast by the existing members of the BSL Hall of Fame.
Who else?
Guests:
All are welcomed and encouraged to attend this BSL event. Please come join; long-time, short-time, former, retired, current BSL members, friends, family, inductees, and Hall of Fame members for a great BSL early evening!
What?
Social/cocktail hour with appetizers, buffet dinner, drink specials, BSL memorabilia, displays, continuous slideshow featuring photos from this year to the BSL's first year are included. Light entertainment is also usually planned.
A donation at the door is requested to help the BSL Hall of Fame cover expenses. Convenient credit card purchases/tickets are also available prior to the event at Club Cafe online
How?
Please send us your email address to receive details and an invitation to this year's Induction Event: