Inductees
2000 Era
1990 Era
1980 Era
1970 Era
Listed by:
Season joined, or the part of a season joined.
Alphabetical by last name.
RIP is deceased, Rest in Peace.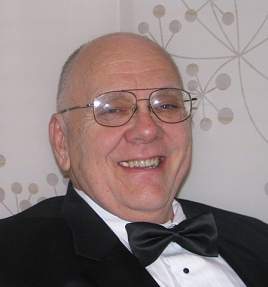 Inductee: Bill "Bucca" Hull
Member Since: 1983
Inducted: 2005
As one of the most memorable characters in BSL history, "Bucca" always brings a smile to anyone's face. Everyone can quickly sense the love he has for the BSL and the game of softball. His passion for detailed statistics is legendary as is his perennial candidacy for office, in which he has served terms as both Commissioner and Assistant Commissioner.
Player, Coach, Manager (4 yrs), BSL Commissioner (3 yrs), Assistant Commissioner (5 yrs), Executive Committee Member (many yrs.), NAGAAA Rep. Boston (3 yrs)
Teams:Randolph Country Club-1st Team (11 yrs), Fritz Raiders (3 yrs), Fritz Southenders (1 yr), GMDVP (1 yr), Megaplex (2 yrs), Swank Film Force (2 yrs), Providence Eagle (3 yrs)
Awards: Most Offensive Player - '85 Minuteman Classic, Boston
Best League Finishes:
1st Place: '04 Randolph Country Club, (Div. II)
2nd Place: '05 Randolph Country Club, (Div. II), '06 Swank Film Force (Div. II)
10 World Series Appearances: '91, '92, '93, '94, '97, '98, '99, '01, '04
Best Finish: 2nd Place: '94 Nashville (as a pick-up coach), Yukon Mounties of Providence
15 Tournament Appearances (at least):
Best Finishes: 1st place: Minuteman Classic Boston '91 Randolph Country Club, Minuteman Classic Boston '88 Fritz Raiders
2nd Place: Minuteman Classic Boston '85 Randolph Country Club
Celebrating my 25th year in the Beantown Softball League was a great experience for me, and getting to that point has come with many memories. I joined the BSL in 1983 when I was 36. Like never before, I quickly developed a sense that I was part of an organization of individuals who actually shared the same passion as I did for a game and League that would, really, become my life. I have been fortunate, also, to have had several sponsors who have given me fond memories during this fun journey. Randolph Country Club was my sponsor for eleven of my twenty five years and I will always have strong feelings for the entire crew at Mazzeo Drive. Fritz and the Providence Eagle, still to this day, remain old friends as if it is still 1983.
My greatest memories are these:
Receiving the 'Best Offensive Player' award in the 1985 Minuteman Classic Tournament-Boston (2nd place finish)
Finally beating the 1270 team in 1986 after 16 losses in 4 years (score was 5-2 on June 18, 1986)
Winning the Minuteman Tournament in 1988 for the Fritz Raiders beating Philadelphia 6-2. It was my best offensive stats ever: 12 for 16 with 3 HR's and 14 RBI's
Along with Bill Gorman, taking the Yukon team from Providence to a 2nd place finish at the Gay World Series in Nashville in 1994
Humbled and honored to have been elected Assistant Commissioner '91-'92 and '00 and also Commissioner of the BSL in '97-'99
Having met so very many wonderful men and women who have strengthened my belief that friendship and fair play is what the game is all about
Greatest game ever: Finishing in a 1st place tie with the 5-Star Generals in 2004 by coming back 3 runs down in three straight innings in the last game of the season giving us a berth in the Gay World Series in Dallas. We finished 3-3 and I was never more proud of my team.
The friendships that I have developed over the years with; Bill Svetz, Gary Staples, Mark Haas, Elaine Otte, Dave Motta, Dave McPhail, Anthony DiMarino, Paul Sepe, Bob Quist, Marc Davino, Sandro Frattura, Paul Caruso, Jack Campbell, Jim McNulty, Bob Burnham and many others have proven to me that joining the BSL was the best investment for an old queen to keep memories for the rest of her life. Thank you all for indulging my ramblings.
With all of this said…..Go Boston!!!!